Yearbook printers are always pushing the importance of proofing to the folks in charge of authoring the yearbook that they print.  We push proofing too, to avoid the heartbreaking possibility of students being accidentally left out of their yearbook.
That's exactly what happened to students and parents of Maize South High School in Wichita, KS.  This article outlines the disappointment they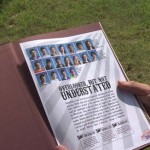 faced when the last page of their seniors class not included in their yearbook slipped past the proofing team.  (Don't worry, these folks didn't use our program!)
So, how can you prevent this type of thing from happening to you?  We have a few best practices that we like to share with our yearbook partners:
1.)  Nobody knows a class quite as well as their teacher.  We strongly recommend that when you get to the proofing stage, send a copy of each teacher's class directly to them, and ask them to verify that all of their students are represented, and that their names are spelled correctly.  It's much simpler for a teacher to verify a group of students that they see every day, than it is for a yearbook coordinator to verify an entire school.
2.)  Utilize software that has some sort of built in proofing ability.  One benefit to using software specifically designed to build a yearbook is that it will likely have some sort of built in check to ensure that everybody who was imported into the program is actually placed on a page.  Make sure that your program has this feature, and that you know how to use it.
3.)  Always double check on a printed copy before you sign off.  Most printing companies will provide a physically printed proof copy of the book before they mass print the hundreds of copies of your yearbook for distribution.  A lot of folks don't understand that this final proof is the absolute last chance you'll have to notice an error in the book.  Once you sign off on this final proof, it's too late, so don't hesitate to employ our next suggestion:
4.)  Two heads are better than one!  After you have personally approved of the proof, get a second or third set of eyes to do the same thing.  After editing your schools yearbook for the whole year, it'll be easier and easier for the pages to blur together and for you to miss something.  Ask someone who hasn't been involved in the project to have a look through as well.  Worried about grammatical errors?  Utilize a couple of English students, or if your able, utilize a whole English class for an afternoon, and let the students compete to find potential issues.
By following these tips, your school can avoid the embarrassing situation that so many others have encountered.