The new edition of Yearbooks Desktop (v14.00 – Download Here!) has an all-new media library pre-loaded into the software.  We have gone to great lengths to find fresh and exciting new images for you to add to your Yearbook designs, including over 150 new backgrounds and clip-art images.   Each month we will be adding brand new images to our collection, available through our brand new 2013 website.
If you prefer to use some of our classic backgrounds and clip-art, don't worry – our old media library will be available online shortly, along with a tutorial video on how to download and import them into Yearbooks Desktop with just a few clicks.
Here is a preview of the bright and beautiful new background images that we have collected over the summer.   To add these images to your Yearbook pages, follow these instructions provided in our user guide on our support portal.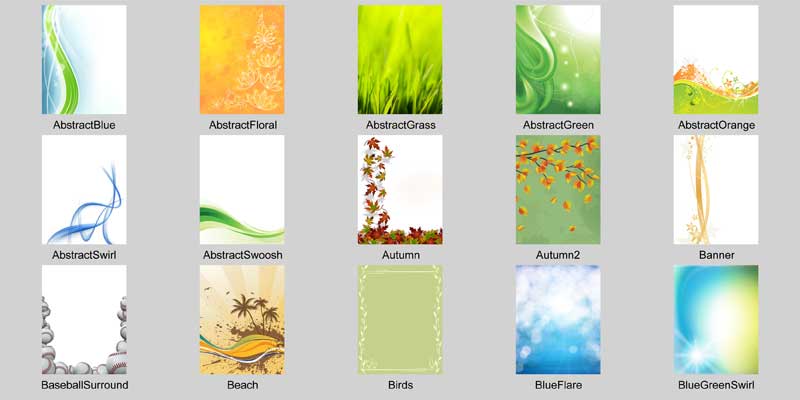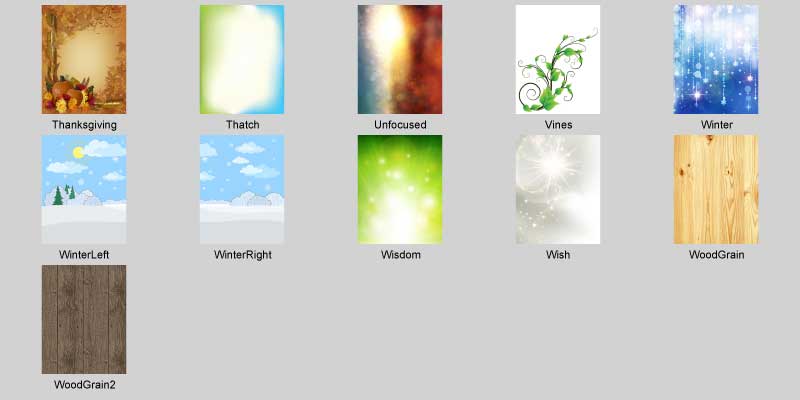 Which ones are your favorites?   Feel free to leave a comment below.